As a Southampton dentist we find that cosmetic procedures such as smile makeovers are becoming increasingly popular as more and more people are looking to bring back their beautiful smile. However, if you're already blessed with a great looking smile and really want to keep it that way then you might want to follow these 4 top tips.
Limit tooth fractures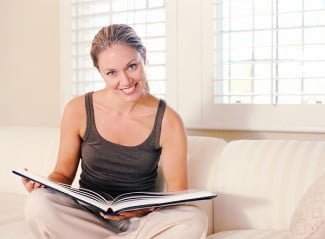 Did you know that tooth fractures are the third leading cause of tooth loss in the world today? The culmination of people living longer coupled with rising stress levels often cause teeth grinding or clenching known as bruxism. Unfortunately teeth grinding is a major cause of teeth fractures and around 10% of the UK population is thought to suffer from it. In many cases bruxism can be prevented simply by adopting a healthy lifestyle. By eating foods that are good for you, taking regular exercise, maintaining good sleeping patterns, and adopting relaxation techniques it's possible to alleviate bruxism and therefore limit tooth fractures.
Attend regular check-ups at all costs
When you're younger it's easy to think that your teeth are healthy so there's no real need to attend dental check-ups regularly. This may be the case but the focus of a dental check-up is on prevention rather than cure. It's all about fine-tuning your mouth making sure your teeth remain in great condition. For instance a professional clean performed by your hygienist will remove any calculus (tartar build up) that can't be removed by normal brushing alone. If left, it can go on to cause major gum disease and in turn cause tooth problems further down the line.
Avoid amalgam fillings
Apart from looking unsightly, those old fashioned silver-style fillings (known as amalgam) experience a degree of expansion and contraction when confronted with hot and cold liquids. This can exacerbate cracking in the tooth. White composites on the other hand are tooth coloured, so not only do they look pretty natural but they also help to reinforce the tooth, thus limiting cracking.
Maintain or replace any old restorations
Over time restorations made to your teeth can experience wear and tear. When this happens they no longer do the job they were supposed to do. Aside from this, advancements in technology (take the case of amalgams vs white fillings) mean that newer restorations not only function better, they look better too. With this in mind ask your dentist about replacing any old-style restorations with their modern counterpart.
So there you have it, 4 top tips to retaining a beautiful smile!
If you feel that you've lost your sparkling smile and really want to get it back then help is at hand. At Smilemakers Dr Thomas Darling and the team have the ability to help you regain your smile. Using a whole host of treatments including dermal fillers, skin revitalising, teeth whitening, and a range of teeth and gum repairs we'll see to it that you can smile again with confidence. Contact your friendly Southampton dentist on 02380 44 26 26 or visit our website at www.smilemakers.co.uk to find out more.