January. It's the time of the winter sales, grab a bargain, grab a hundred. A week later, wonder what on Earth you were thinking when you were standing in front of the mirror trying on that massive pile of clothes. Now that the hysteria has worn off, you will just have to take the whole lot back. Not your colours, not your style.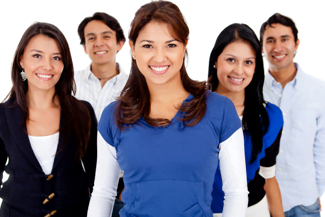 Maybe this year, instead of getting infected by sales fever, you will spend your money on a lasting transformation with the cosmetic dentist in Southampton, rather than a quick fix that is over before it's begun with sales clothes. Remember, they are on the sale rail for a reason.
However, when you invest that money you work so hard for in treatments to enhance your smile, you are buying something that you will use hundreds of times a day for years. Here at Smilemakers, we have treatments that take only an hour, and treatments that take longer. Whichever you choose, you can be sure that they will make you feel great for much longer than that dress that is so least season already.
Here are some of the treatments from the cosmetic dentist in Southampton:
Teeth whitening
Getting your teeth whitened can take years off how you look. White teeth are associated with youth because as we age, tooth enamel thins and the yellower dentin below starts to show through. But teeth also get stained with the foods and drinks we consume. Whitening gently lifts out those surface stains. It can be carried out in around an hour in the clinic or we can provide you with custom-made gel trays to carry out the treatment at home over a couple of weeks.
Veneers
Teeth are not always perfect in size and shape. Some are too small with gaps between them. Others may be slightly twisted. Plus, there is all the damage that happens over the years. Chips, cracks, worn edges, internal discolouration. All these can be fixed by covering them with a veneer, a tiny porcelain sheath that is cemented over the front of the tooth.
These are 2 of our most popular treatments. Come in and find out what else we can do.