The thing about injuries is that they always occur when we're least expecting them. Picture in your mind your child playing outdoor with friends, when he or she falls off their bike and comes running in crying, with a knocked out tooth in their hand. Would you know what to do?
Learning dental first aid can save a tooth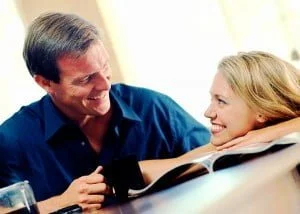 As a Southampton dentist we know how distressing it is for a parent to witness their child in pain having fractured or knocked out a tooth. The trauma is very upsetting for everyone concerned. However, knowing what to do within the first hour after damage has occurred can save the tooth. Here's a plan of action that we've put together to help you:
Recover the tooth carefully – Make sure to pick up the tooth by its crown to avoid damaging the root. If the tooth is dirty then gently rinse in in water or milk butdo not brush or scrub the root.
Keep the tooth moist – If it's possible put the tooth back into its socket and use your fingers to hold it gently in place or get your child to bite down on a piece of gauze. If you can't get the tooth back in its socket then place it in a small container covered over by milk (not water) until you can get help.
Seek professional dental care right away – You stand the best possible chance of saving the tooth if you can get to see a dentist within the hour. If your dentist can't see you right away then head for your nearest hospital A & E.
Tips to prevent accidents from happening
Accidents will always happen but there are a few steps that you can take to prevent dental damage. These include:
Do not crunch ice or other really hard foods
Do not use your teeth as a pair of scissors to open packages
Wear a mouth guard when playing sports.
We're here for you whatever happens
What makes dental accidents so traumatic is the thought that the damage could be permanent. However, we'd like to assure you that Dr. Thomas Darling and the team have all the skills and knowledge to restore your smile, even if the tooth can't be saved. Being both a cosmetic dentist in Southampton as well as offering general, restorative, and preventative dentistry, we've got all aspects of dental care well and truly covered. In the event of a dental accident call us immediately and we'll do all we can to see you right away. You can call Smilemakers on 02380 442626 or to find out more about our complete range of services then visit our website at www.smilemakers.co.uk.