A cosmetic dentist has many options available to them to help create the smile of your dreams. At Smilemakers in Southampton we have an extensive cosmetic dentistry menu offering a range of treatments large and small, so whatever your requirements we are confident that we can help.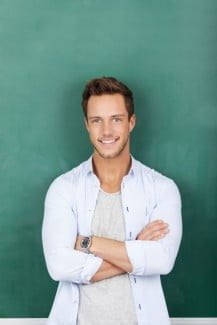 Here at our Southampton dental practice, we believe everybody deserves a beautiful smile of which they can be proud. However, statistics show that nearly half the population of the UK – 48% – are unhappy with their smile's appearance, and up to 75% of us are not confident enough in their smile to show it off in photographs.
The biggest complaint is about the colour of teeth – 64% of people said that this made them unhappy. Our Southampton dental practice offers a number of ways to address issues with tooth discolouration or staining. Whatever your concerns, your journey will begin with a consultation with a cosmetic dentist.
Treatment from a Southampton cosmetic dentist
Come into Smilemakers in Southampton for a cosmetic dentistry consultation and your cosmetic dentist will conduct a thorough clinical examination, as well as listening to what your ideal results of any treatment will be.
They will talk you through all the appropriate treatment options so that you can make an informed choice. Whether you need one quick course of treatment or a combination of several for an extensive smile makeover, your cosmetic dentist will be with you every step of the way.
Among the treatments your Southampton cosmetic dentist may offer are:
Tooth whitening
Tooth whitening is the most popular cosmetic dental procedure in the UK, and should only be carried out by a cosmetic dentist or a dental hygienist on a dentist's prescription. It involves the use of special bleaching gel to remove common stains from the teeth.
You can carry out the treatment at home under the direction of your cosmetic dentist, or have power whitening in our Southampton practice.
Veneers
Veneers are thin porcelain shells bonded over the front surfaces of the teeth to improve their appearance. A single veneer can cover a permanently stained tooth; a full set creates a smile makeover.