You wake up in the morning and look in the mirror. What do you see? Hopefully a lot to smile about. However, what if, when you smile, there is that little something that bothers you about your teeth? It may be that they aren't quite the shade that you want them to be or perhaps there is an imperfection that you have always had and have learned to live with but would rather be without. If this sounds familiar then you could probably benefit from a trip to see the cosmetic dentist in Southampton at Smilemakers.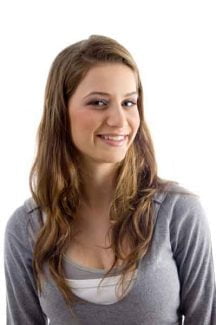 The first step is realising that something can be done to help with your cosmetic issue. At Smilemakers, our cosmetic dentist can offer you lots of different treatments. You might choose one or more of these to help you get the smile you want. If you are not sure, we can help you pick the right procedure(s) for your needs.
Here are some of the common treatments that people use to get the smile they have always wanted:
Teeth whitening – this is one of the most popular cosmetic dentistry treatments. This is probably because it is quite easy to do and works for most patients. All you needto go ahead with teeth whitening is teeth that are relatively healthy and stains that are likely to respond to the treatment. We can check that you have the right conditions before you go ahead;
Tooth restoration – we have a number of different ways to restore missing teeth including dental implants, dentures and bridges. You can choose which one is most suitable for your needs in consultation with a member of our team;
Cosmetic orthodontics – straightening your teeth might take less time that you think with modern orthodontic equipment. We work with some of the tops dental brands like Damon, Invisalign and Six Month Smiles to give you plenty of options to choose from;
Tooth-coloured fillings – replace old amalgam fillings with white fillings that blend in with the teeth.
Don't keep looking in the mirror and wondering what you would feel if you fixed that little issue. Contact Smilemakers and visit the cosmetic dentist in Southampton. We are here to help.