Missing teeth can be embarrassing and we see many patients who have struggled with tooth loss which is why we are so pleased to be able to offer dental implants. This advanced dental treatment can be a long-term or in some cases a permanent solution for tooth loss, restoring missing teeth in a way that will feel entirely natural and amazingly stable. Our dentist in Southampton can replace your teeth with the very latest dental implants making concerns about tooth loss a thing of the past.
How Dental Implants Work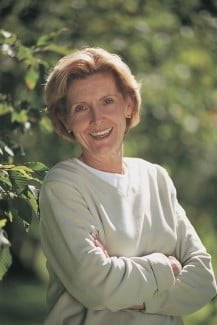 Dental implants consist of a titanium post that is inserted into your jawbone during a very small surgical procedure. The titanium post is specially treated to encourage new bone to grow on and around it and after a few months will be firmly integrated into your jawbone. By this stage it will be strong enough to be restored with your new replacement tooth that is attached to the implant post. The result will be a tooth that you can use normally to bite and chew and which will blend in seamlessly with your existing teeth. We can use single dental implants to restore single missing teeth. Multiple dental implants can support bridges of teeth, replacing several teeth in the same area of your mouth and they are wonderful for denture wearers.
Using Dental Implants to Secure or Replace Loose Dentures
Dentures can initially fit quite well and should be comfortable to wear, but this can change in just a few short years due to the way the jawbone loses height and width after natural teeth are extracted. Changes to the shape of the jawbone make it increasingly difficult for a denture to be comfortably retained and as a result it is more likely to move around when eating or speaking. Dental implants can be a great way to solve this problem.
By using several optimally placed dental implants, our Southampton dentist can secure a complete arch of denture teeth. These will clip firmly onto the implants so they cannot move but will still be easily removable for cleaning. There is another option to get rid of your dentures completely. We can make a full arch of teeth that will be permanently fixed onto your implants and which can only be removed by a dentist when you visit us for check-ups and maintenance. This does require a greater number of dental implants but is still very affordable.
We often use dental implants to secure or replace lower dentures as these tend to cause the most problems as they have the least amount of retention, but there is no reason why dental implants cannot be used to replace upper dentures. The lovely thing about doing this is that we can construct your new upper denture in a slightly different way, so your upper palate is uncovered. This not only helps to make the denture considerably less bulky and more comfortable to wear, but will allow you to taste food more easily by uncovering all the taste buds in the roof of your mouth.
If you are interested in finding out more about dental implants, then why not contact us on 02380 442626 to book your initial consultation or use our online form at www.smilemakers.co.uk.