If you need to find a cosmetic dentist in Southampton who can provide you with the highest quality dental work, look no further book than Smilemakers, to make all your smile goals a reality.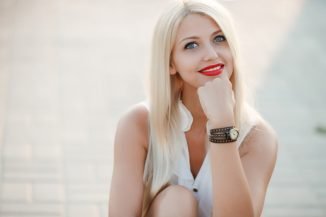 With a huge range of cosmetic dental treatments to suit your requirements, you're sure to find the perfect solution to your dental problems.
Our highly qualified staff are highly skilled when it comes to giving you the perfect smile and will be happy to discuss all treatments with you to ensure you achieve whatever you require from your cosmetic dentist in Southampton.
What are crowns?
Dental crowns are used to treat teeth that, due to decay or the failure of a large filling, have lost a significant part of their structure. A crown will protect and strengthen any part of the tooth structure that cannot be restored with fillings, or other types of dental restorations.
Crowns fit over your damaged tooth, to protect the remains of the tooth structure, preserve its functionality and restore its original shape and size. Your cosmetic dentist in Southampton will then match the colour to that of your own teeth, meaning they will look and feel exactly like your natural teeth.
What is a bridge?
Dental bridges are a fantastic form of restorative dentistry, which should be considered as a solution for missing teeth. They are both affordable and effective, as the false teeth are anchored onto their healthy neighbours to replace the gap caused by one or more missing teeth.
A typical dental bridge at Smilemakers will generally consists of a false tooth used to replace the missing tooth and two crowns, which serve to anchor the false tooth in place.
Should I consider dental veneers?
A natural-looking way to restore teeth that have been damaged, crooked, or uneven, veneers are used to create the ultimate smile makeover from your cosmetic dentist in Southampton. A veneer is a wafer-thin, porcelain shield that bonds directly to the surface of your tooth.
They will typically last between 5-10 years and here at Smilemakers, we will provide you with the level of care required to ensure your new smile will last as long as possible.