In recent years, cosmetic dentistry has gained popularity among patients worldwide. Unlike general dentists, cosmetic dentists not only focus on improving the oral health of the patients, but also concentrate on the appearance of the teeth and gums. Modern cosmetic dentistry uses innovative techniques and equipment to help you achieve the smile of your dreams.
At Smilemakers, we understand that each person has different needs, therefore, we aim to provide personalised care for our patients who wish to fix imperfections in their smile. We use the latest technology to keep your teeth healthy and give you a smile you can be proud of. Whether you wish to whiten, straighten or strengthen your teeth, you can take advantage of our comprehensive cosmetic treatments. Our cosmetic dentist in Southampton, will help you decide which treatment is right for you.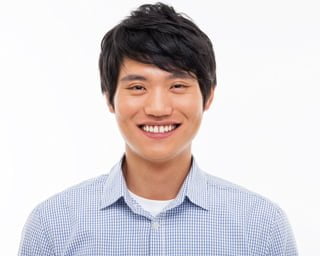 Teeth whitening
One of the easiest ways of regaining your smile's youthful appearance is through professional teeth whitening. As we age, our teeth tend to become darker and stained. Other factors such as caffeine, smoking, medications and highly-pigmented foods and beverages may also affect the colour of the teeth. Teeth whitening is a cosmetic procedure that helps you remove stains and discolouration with special bleaching agents.
At Smilemakers, we offer home whitening with custom-made bleaching trays as well as in-practice whitening in less than an hour. Our cosmetic dentist in Southampton will help you decide which whitening treatment is best suited for your needs.
Dental veneers
Dental veneers are stain-resistant, thin, tooth-coloured porcelain or composite shells that bond directly on the front surfaces of the teeth. They are commonly used to alter the appearance of the teeth and reshape your smile. Because they are so thin, they gradually become a part of the mouth and do not feel uncomfortable.
Dental veneers are very versatile as they can be used to fix multiple cosmetic issues at the same time. Veneers can even make your teeth appear whiter without having to undergo teeth whitening treatment.
Book your appointment
On the look-out for a cosmetic dentist in Southampton? Whether you need to whiten your teeth or improve the appearance of your smile, we are here to help you. Give us a call and schedule your appointment today.