Some people do not bother going to the dentist because they think that their teeth are healthy. Even if you brush and floss your teeth regularly, only a dentist can catch any problems in their early stages and treat them before they get worse. A dental check-up is also an opportunity for patients to discuss their oral health and other dental concerns with their dentist.
At Smilemakers, we believe that regular dental check-ups make all the difference to smiling for a lifetime. Visiting the dentist in Southampton is the best way to ensure we spot things early and prevent rather than cure oral disease. A healthy smile can be a great advantage and for this reason, it makes sense to give your teeth the best care possible.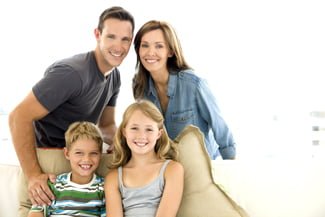 What does a dental check-up involve?
A standard dental check-up may include any number of different things, such as an examination of your teeth, mouth and gums to look for signs of dental decay, the build-up of tartar, crowding of your teeth and even oral cancer screening.
Our dentist in Southampton will also have a general look around the skin of your mouth. This does not involve probing, and should be a visual check of your mouth tissue to make sure everything is healthy.
Our dentist in Southampton will also ask about your general health, your diet, and any unhealthy habits (i.e. smoking, excessive drinking). They are also likely to ask about your oral routine.
If necessary, a dental check-up at Smilemakers may include a scale and polish by a dental hygienist, which will leave your teeth feeling smoother and cleaner.
Finally, our dentist in Southampton will discuss if any treatment is required, and how much it might cost. They will also provide helpful advice on oral care and recommend when your next dental appointment should be.
Do not miss your dental appointments
Always remember, even if you practice good oral hygiene, it is still necessary to get regular dental check-ups and cleanings. These will allow your dentist to detect and prevent any problems that could lead to painful, extensive and expensive procedures.