Cosmetic dentistry is a growing field of dentistry, which has gained tremendous popularity over the past few years. Unlike general dentists, cosmetic dentists not only focus on improving the health and functionality of your teeth and gums, but also concentrate on improving your appearance. Nowadays, various technological advancements have equipped cosmetic dentists with innovative techniques and materials to carry out different types of cosmetic treatments.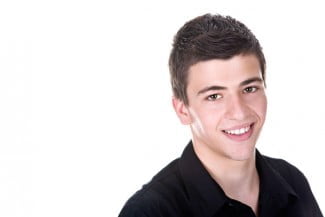 From dental implants, to discreet teeth straightening for a more attractive smile, there is a range of cosmetic services offered at Smilemakers. Whether you want to straighten your teeth, repair broken crowns, or just want to retrieve the white smile you once had, our experienced cosmetic dentist in Southampton will provide you with a personalised treatment plan to best suit your dental needs.
Dental implants
Dental implants are modern dentistry's most viable option for replacing missing teeth. These small titanium posts are surgically incorporated into the jawbone and fuse with the bone tissue to replace the root of a missing tooth. Once healed, permanent teeth in the form of crowns, dentures or bridges are fixed on top of them.
Unlike other tooth replacement options, dental implants feel and function just like your natural teeth. Moreover, they can work independently of each other. Because they fuse to the jawbone they provide maximum strength and support, preventing the bone from further deterioration and encouraging its further growth.
Teeth whitening
Teeth whitening is a fast, easy and cost-effective way to brighten your teeth by several shades. When carried out in our practice, the treatment is painless and the results are guaranteed and long-lasting. Teeth whitening involves bleaching your teeth with hydrogen peroxide, a whitening agent, to give them a lighter shade. At Smilemakers, you can choose between in-practice teeth whitening with Enlighten and Zoom technology or at-home whitening with custom-made, bleaching trays provided by your cosmetic dentist in Southampton.
Both treatments are safe and effective. In-practice whitening is ideal for busy patients who want to whiten their teeth within an hour, whereas at-home whitening is ideal for patients who wish to have control over the treatment.
Contact us today to find out how we could help you.