Going to a Southampton dentist isn't everyone's idea of a fun day out and when you're told that you need root canal treatment then understandably your day seems to go from bad to worse. Root canal treatment is a last ditch attempt to save a badly damaged tooth and consists of removing the infected pulp and repairing the decay. It also consists of extensive drilling and filling in order for the restoration to be successful.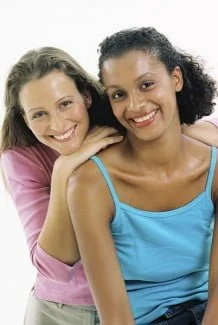 It's true to say that root canal treatment does get a bad reputation from most dental patients but with treatments such as this, it makes sense to separate fact from fiction, so that you're fully informed and know just what to expect. We've put together answers to some of the most commonly asked questions about root canal treatment.
What are the signs that I may need root canal treatment?
It's likely that you may need root canal treatment as a result of your Southampton dentist having spotted a problem in a X-ray or examination, that isn't actually giving you any symptoms to be aware of as yet. However other tell-tale signs include:
Discomfort when chewing or biting
Tooth ache
Discomfort when you're asleep
Prolonged sensitivity to hot and cold temperatures
Does the treatment hurt?
Thanks to modern dental technology, anaesthetics, and processes such as conscious sedation, the patient will not feel any pain from root canal treatment. However, they are likely to experience a little discomfort for the first day or two following treatment. Any pain can usually be alleviated with over the counter medication such as Ibuprofen or Paracetamol.
How long will treatment take?
Often treatment can be completed surprisingly quickly, sometimes in as little as half an hour. If however the tooth anatomy is difficult, then it can take up to two hours to complete. Usually a root canal can be completed in one visit.
Do I need to do anything special following root canal treatment?
A root canal treats the inside of the tooth so once the procedure has been undertaken your tooth will be restored with a temporary filling. Then, usually within 6 weeks, the patient returns for permanent restoration of the tooth. It's important during this 6 week period to steer clear of sticky chewy foods which could pull out the temporary filling or cause other damage to the tooth. Often due to the invasive nature of the treatment, the restored tooth is capped with a dental crown to protect the root canal and the remaining tooth structure.
Alternative options
The only alternative to undergoing root canal treatment is to have the tooth extracted and, if the tooth isn't replaced, then it can lead to further issues such as drifting of adjacent teeth and bone loss.
Is root canal treatment expensive?
Typically saving the tooth with a root canal is cheaper than replacing the tooth with a bridge or dental implant, although you may need to factor in the cost of a dental crown, if your cosmetic dentist in Southampton decides it's necessary following root canal treatment.
As you can see root canals aren't really that bad and most patients feel little or no pain at all. Any side effects are minimal and you get to keep your tooth. What's more any pain that you felt before root canal treatment will also be eliminated.
If you feel you may need root canal treatment then Smilemakers can help. Contact us today on 02380 442626 to book an appointment with Dr. Thomas Darling or contact us online at www.smilemakers.co.uk.