Regular care is important for a healthy mouth, but did you know that there is a branch of dentistry solely committed to the beauty of your smile? Smilemakers is a cosmetic dentist in Southampton that offers services focussed on enhancing the appearance of your teeth and mouth. Celebrities have benefitted from these procedures for years and now you can too. A great smile is the first thing people notice but if you are uncomfortable with how you look, you may lack confidence in social situations or avoid photographs. Damaged, misaligned, crowded, discoloured or missing teeth can all detract from your appearance; however, help is at hand from your Southampton cosmetic dentist.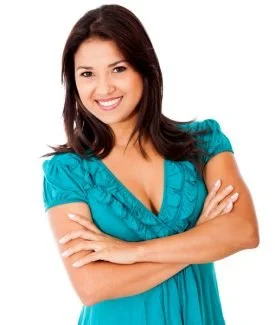 A solution for every problem
As an experienced cosmetic dentist in Southampton, we are proud to offer our patients a range of treatments. Whatever the issue, there is a procedure or combination of treatments that can help. Missing teeth can be restored with crowns, bridges or implants. If your teeth are discoloured due to stains, damage, smoking, age, fluoride or antibiotics, then there are specialist whitening treatments available. Veneers are another option to improve your appearance using a thin layer of porcelain which is bonded to the tooth. Composite bonding is a reversible process that can be used as an alternative to veneers and uses resin to reshape the teeth. Many adults miss out on having their teeth realigned when they are younger but it is never too late and modern braces are faster, more comfortable and less obtrusive than ever before.
Long term advantages
In addition to the obvious benefits of having a smile to be proud of, cosmetic dentistry can also help with some health issues. Straighter teeth are easier to clean as there are fewer places for plaque to build up. This keeps your teeth strong and significantly reduces the chance of gum disease. Veneers can be used to strengthen your teeth where the enamel is too thin. So, having treatment from your cosmetic dentist in Southampton could benefit your wellbeing as well as how you look.
Invest in your health and appearance and explore how seeing us as your cosmetic dentist in Southampton can help you.