You've just found your ideal home, you've worked out the best school run and where local shops are, and now you're looking for a good dentist in Southampton. If you are, Smilemakers offers a great dental service with a professional team of dentists, dental nurses and receptionists.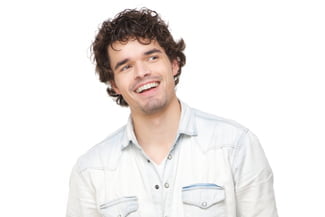 Meet the team and discover a great dentist in Southampton
Smilemakers has five dentists, offering a range of dental services:
Our principal dentist, Dr Thomas Darling, joined us in 2012. He has a keen interest in aesthetic and restorative dentistry, leading him to qualify in cosmetic dentistry and dental implants
Dr Melina Paschali comes to us from Greece. She is incredibly passionate about dental advancement and brings this dedication to all her treatments, she brings a special interest in braces, cosmetic and restorative dentistry
Dr Emily Stanworth believes strongly in prevention and providing the most natural treatment she can to her patients. She brings a special interest in non-dental procedures such as Botox and dermal fillers
Dr Edward Hook is our newest dentist and we are looking forward to welcoming him to our fantastic team.
All our dentists believe that at the heart of our work is customer care. This is achieved by taking the time to talk through in depth any dental or facial aesthetics issue presented to us. We will offer you treatment plans that address your particular dental issue that not only gives you the best result but are also realistic, so you know you can trust us from the start. Our aim is to provide you with a positive experience from first consultation through to aftercare.
In addition to our great team of dentists, we also have a fantastic support team comprising 4 dental nurses: Diane Barker, Kelly Neal, Jasmin Rooke, and Sophie Trevett and 3 dental hygienists: Stephanie Park, Penny Priddy and Justine Ping.
Our administrative team is headed by our practice manager Amanda Feehan, supported by our team of receptionists: Jane Adams, Karen Grubb and Sarah Bricknell. Together they ensure the surgery runs smoothly. You will always be greeted with a smile and presented with clear, accurate information.
Together we offer a great service; it makes sense to make Smilemakers your dentist in Southampton.