Attending regular dental check ups with your dentist is far more important than you may realise and we aim to make seeing your dentist in Southampton a pleasant as well as beneficial experience.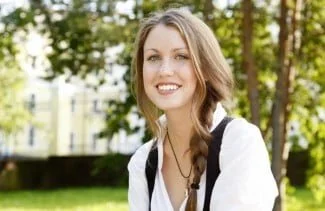 You may not realise it but during a regular dental check up our fully qualified and experienced dentist is doing far more that checking up on how well you have been cleaning your teeth! Of course the dentist will be checking for any dental decay or problems with your gums but a full routine dental check up will include looking at the overall health of your mouth and discussing any lifestyle choices such as smoking that may be impacting on your oral hygiene.
Prevention is the Best Cure
Regular dental check ups should be a key part of your self-care routine. When you slide off the dentist chair with a "See you in 6 months" and a wave from the dentist you may think to yourself that nothing much happened. In fact these are the sort of dental check ups we would love for all of our patients to have and we will do everything we can to keep yours like that.
As far as the health of your teeth go, prevention really is the best cure and the first and most important step in preventative dentistry is the routine dental check up with a qualified and experienced dentist. Southampton patients are encouraged to attend regular check ups. A routine dental check up can spot problems early, giving you the chance to prevent more serious problems.
A full check up
As well as a thorough examination of your teeth a routine dental check with a dentist in Southampton will include the opportunity to discuss any problems you may have had since your last visit. The dentist will also discuss your tooth care routine with you and give you advice on any improvements you could make such as adding inter dental brushes to your routine or showing you how to floss your teeth more effectively. The dentist will fully explain any treatment you may need to improve or maintain your oral health and provide you with a full treatment plan.
Knowing that your teeth are happy and healthy is one thing you can tick off your busy list and give you something to smile about.