Children need extra protection from all the worries of life, and this includes the possible worries related to their smiles. Young children are cavity-prone, because they have not developed the knowledge and ability to practise a good dental hygiene routine. Children's dentistry is different from adult dental care and requires a focus on prevention.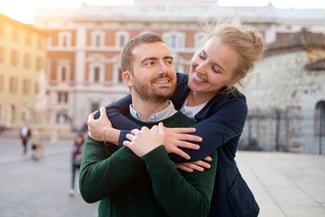 At Smilemakers, we believe that prevention is better than cure and for this reason, we encourage our patients to bring their children to the dental practice from a young age. Our dentist in Southampton has experience working with children and will provide the best oral care possible for your little ones. Apart from routine examinations and cleanings, we also provide preventive services against tooth decay such as fluoride treatments and dental sealants.
Fluoride applications
Applying fluoride directly to the teeth in very small quantities is a recommended method for preventing tooth decay. These applications have higher concentrations of fluoride and remain on the teeth much longer than the amounts found in regular toothpaste. Our dentist in Southampton will apply a small dose of fluoride carefully on your child's teeth and by doing so, the risk of getting new cavities will be reduced. Studies have also shown that fluoride applications can also reduce early decay and revert cavity formation.
Dental sealants
Dental sealants, on the other hand, protect the grooved and uneven surfaces of the teeth, especially the chewing surfaces of back teeth where most cavities in children tend to develop. Made of clear or shaded plastic, sealants are applied to the teeth to help 'seal' your child's teeth from food and bacteria. Dental sealants can last for many years with proper care.
Sealed teeth require the same attention and oral hygiene as unsealed teeth. Your child should continue to brush and floss their teeth daily as well as visit the dentist in Southampton for regular professional cleanings. This will enable our dentist to look for wear and tear on the sealants.
Get in touch
Let us help your children learn the importance of good oral health habits from a young age. Call us today and we will help you make the best oral healthy choices for your child.