When was the last time you checked to see what your dentist in Southampton can do for you? At Smilemakers, we frequently improve the range of treatments that we offer to our patients. This is so that you always feel like you are getting the most up-to-date treatments and benefiting from the passion that our staff feel for their work.
Let's talk about some of the treatments you might choose to have with Smilemakers at the dentist in Southampton.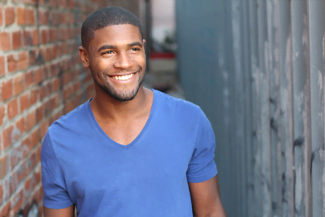 Cosmetic dentistry
Whether you're looking for subtle refinement or a dramatic change, we have the treatment for you at Smilemakers. The smile can be a beautiful thing, but it relies on balance, brightness and health to really make it shine. Fortunately, we can help you with all these aspects at our clinic. We start with bringing your teeth up to scratch health-wise and then use this strong foundation to craft a stunning smile for you. We can talk you through the treatments that are suitable for you.
Orthodontics
Once up a time, braces were braces and, if you wanted to get your teeth straightened, you had to wear the clunky, metal type that was available. This isn't the case anymore and we're proud of our range of orthodontic options at the dentist in Southampton. We offer you the chance to work with leading, popular brands like Invisalign, Six Month Smiles and Inman Aligner, amongst others. These modern, comfortable options offer you the chance to address issues with the alignment of your smile without disrupting your lifestyle or having to explain away obtrusive equipment.
Facial aesthetics
If you want to really frame you smile in a way that shows it off and adds to the overall youthfulness of your look then you might consider Botox or dermal fillers with the dentist in Southampton. It shouldn't surprise anyone to hear that these treatments are available through Smilemakers as this kind of treatment is a perfect, natural step for a practice that supports people's desire to look and feel great. We offer a clean, safe environment for non-surgical aesthetic procedures and we are already skilled at assessing the facial contours for cosmetic purposes.