There is no need to feel nervous about visiting the cosmetic dentist for the first time. No matter what you what to change about your smile, at Smilemakers we are here to help you.
Our experienced cosmetic dentist in Southampton will make you feel at ease at all times, while discussing your dental problems and aspirations. Our aim is to give you the smile you have always wanted by taking into consideration many factors including your facial characteristics and your lifestyle.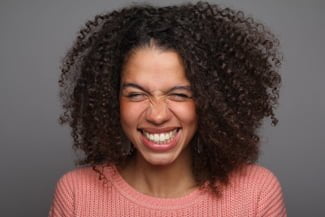 We want to find out more about you
In order to create a beautiful smile, it is really important for our cosmetic dentist in Southampton to have as much information about you as possible. This can be achieved through a friendly and informal chat during your consultation appointment. Our cosmetic dentist in Southampton will give you their focused attention, listen to your concerns, understand your situation and determine which treatment or treatments will complement your smile. While it is very tempting to want your smile to look like that of a celebrity, it is our priority to offer you informed, appropriate and viable recommendations as to how to achieve your dental goals.
What can cosmetic dentistry do for me?
Modern cosmetic dentistry is more diverse than ever and offers many innovative techniques to help you regain your smile. Depending on your individual problems, your cosmetic dentist in Southampton will choose the best treatment or combination of treatments available. If you want to refresh your smile, a simple teeth-whitening procedure is sufficient. However, if you have structural problems with your teeth or you want to straighten your bite, then you should consider cosmetic braces. If you have many problems and you don't want to spend too much money on fixing them separately, then dental veneers may be the solution for you. At Smilemakers, we also offer complete cosmetic makeovers and treatments for more specialised problems such as 'gummy' smiles.
Finding the right cosmetic dentist
Your smile is an important part of your physical appearance and personality and you shouldn't feel forced to hide it. Simply contact our cosmetic dentist in Southampton today.