One of the first things we notice abut other people is their smile. Many of us take our teeth for granted but the fact of the matter is that they can easily be damaged. Cracks, chips, and even the loss of teeth is relatively common amongst people who play contact sports. So should people stop playing sport altogether? No, of course not. However, as a Southampton dentist we would strongly recommend the wearing of a mouth guard to protect the teeth and reduce the risk of injury.
What exactly is a mouth guard?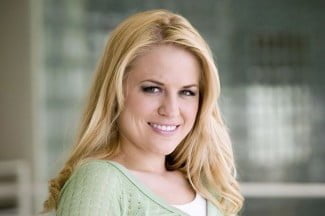 In essence it's a stiff, cushioned mould which fits over the upper teeth. You've probably all seen boxers wearing them when they're in the boxing ring. They protect the teeth from any damage which may occur when playing sports.
There are many benefits to wearing a mouth guard, namely
Protects against teeth getting chipped or broken
Reduces risk of tooth loss
Protects against root and bone damage
Lowers the risk of fracture to the jaw
Helps minimise orofacial pain
Reduces risk of cerebral haemorrhage
Types of mouth guard
The most important thing when choosing a mouth guard is its fit. A protective mouth guard needs to not only stay in place when worn but needs to be comfortable too. It's also crucial that you can breath and speak normally when wearing it. There are three types to choose from:
Off the shelf – These are ready to wear and as a result are relatively inexpensive. They can be bought from most sports shops but are often bulky and uncomfortable. In fact we would advise against them since being a 'one size fits all' they don't ft that well or offer sufficient protection.
Boil and bite – These are made from a thermoplastic material which is immersed in hot water to soften it and then placed in the mouth and carefully shaped around the teeth and gums using your fingers and tongue. Again, these can be purchased from most sports shops and department stores.
Custom fit – As a dentist in Southampton we strongly recommend this type of mouth guard to all our patients. It's custom made to your mouth from an impression and can be made in any colour you like. It is more expensive but it gives the most protection and comfort.
Who needs a mouth guard?
In essence any child or adult who plays contact sports such as hockey, rugby, basket ball, football, boxing, ice hockey, and lacrosse should wear a mouth guard. Also anyone participating in other non contact sports such as gymnastics, or in a recreational hobby such as horse riding or mountain biking which could pose a threat of injury to the mouth, would benefit from wearing a mouth guard. Finally, your dentist in Southampton may recommend a mouth guard when playing sport if you wear braces or if you grind your teeth at night.
If after reading this article you feel you may be a candidate for a mouth guard then we can help. Call Smilemakers on 02380 442626 to make an appointment with Dr Thomas Darling. As a cosmetic dentist in Southampton he'll carry out a thorough examination checking for any damage, chips, cracks, and decay to determine if you're a suitable candidate for a mouth guard. He'll also be able to recommend a variety of solutions to any dental problems that may be found. Call us today or make an appointment via our website at www.smilemakers.co.uk.