Do you visit your dentist every six months? At Smilemakers in Southampton we welcome new patients for general dental check-ups, and are keen to point out that visiting the dental practice on a regular basis is important for your overall health as well as for the condition of your teeth and gums.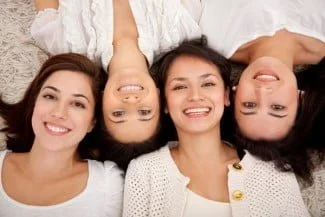 Whilst standard advice is to attend a check-up every six months, in fact some people need to come in more frequently whilst others don't need to come in so often. If you have a condition such as gum disease that needs monitoring, your Southampton dentist may recommend that you come in every three months. You should always follow your dentist's advice.
Many oral health conditions, such as tooth decay and gum disease, have few early warning signs for you to spot at home, meaning they have often become more serious before you notice anything is wrong. At our Southampton dental practice we use early detection techniques, including using x-rays as necessary to look inside teeth and under any existing restorations such as crowns or fillings.
It is perfectly possible for a tooth to look healthy on the outside but to have areas of decay inside. If your dentist is able to spot these problems early, treatment is far simpler, less invasive, and less expensive.
At Smilemakers in Southampton we have a firm focus on preventative dentistry, which aims to stop problems before they start. This means that your dentist may recommend treatments such as fluoride varnish or fissure sealants to strengthen and protect the teeth.
Your Southampton dentist may also notice issues such as mildly cracked teeth that are currently causing you no problems, and may suggest an inlay, onlay, or filling to prevent the tooth breaking at a future date.
We carry out screening for mouth cancer as a standard part of every dental check-up at our Southampton practice. Oral cancer still has a high ratio of deaths to number of cases diagnosed, and late diagnosis is one of the main factors in this. Again, there are often few early symptoms to notice at home, but should your Southampton dentist spot anything suspicious, they will refer you to hospital.