A healthy, happy mouth involves team work between your dentist, your hygienist, and yourself. At Smilemakers in Southampton we offer a full range of general dental and hygiene services, with the focus firmly on preventative dentistry – stopping problems before they start, or treating them promptly if they do arise.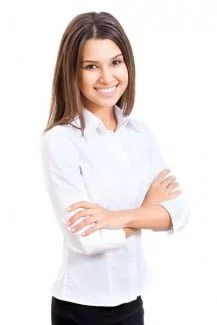 UK adults are among the best in the world for visiting the dentist. We are the second most likely to visit a dental practice regularly, with 72% of us attending regular dental check-ups, second only to the Netherlands at 79%.
A common question is how often one should visit the dentist. At our Southampton dental practice the standard advice is to come in for a general check-up every six months, although because everyone's requirements vary some people will need to come in more or less frequently – the best thing to do is to follow the advice of your dentist.
We also offer full dental hygiene services at our Southampton practice. The hygienist is a vitally important member of your oral healthcare team, helping to treat and fight against gum disease.
What your dentist will do
Your Southampton dentist will thoroughly check the health of your teeth, gums, and surrounding structures, as well as checking for signs of oral cancer as standard.
Often, tooth decay and gum disease have few early symptoms that are noticeable at home. Thanks to the advanced decay detection techniques used at Smilemakers in Southampton, your dentist will be able to spot anything of concern at a very early stage, making treatment much simpler (and cheaper).
They will also check the condition, appearance, and function of any existing restorations, such as fillings, bridges, or dentures. Should they find anything that needs treating, they will create a fully customised treatment plan.
What your hygienist will do
In addition to professionally cleaning your teeth, your Southampton hygienist will provide you with bespoke advice to tailor your home care routine to suit your needs.
What you should do
You should follow the advice of your dentist and hygienist, and brush your teeth at least twice a day. Come into our Southampton practice as often as advised.